Main content starts here, tab to start navigating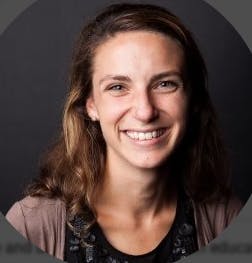 General Manager & Steward of Company Culture
Annissa Byrd
As Dabba's GM, Annissa bears daily witness to the positive impact that Dabba's diverse cuisine and culture have on people's lives. It's this intimate relationship, where meaningful connections are made with employees, customers and food purveyors that drive her passion for the industry. Each day she leads with intention, fostering a culture of mindfulness, encouraging intellectual curiosity, ultimately creating an equitable atmosphere where everyone's valued and invested in the company's success.
Her interest in food and community has been cultivated through extensive travel abroad, and began at an early age baking at the hems of her mother and grandmother; one a freestyler, the other adhering strictly to recipes. Annissa describes herself as a hybrid of the two. To Dabba's table, Annissa brings her boundless enthusiasm, business acumen, and social justice work on behalf of Summer Search. It was at the non-profit where she met fellow Summer Search board member and Dabba CEO and Founder, Andy Mercy.
Like Andy, there isn't a complacent bone in her body. When she's not at Dabba providing education and structure, she's working on a research project through a German fellowship program, studying the government partnership that allows for education, certification and advancement in the service industry. Some aspects of which she would like to see incorporated in the U.S. industry.
On weekends she takes to the field playing competitive and recreational soccer with the Golden Gate Women's Soccer League, or to the water, surfing California's coastline from Half Moon Bay to Bolinas.