Main content starts here, tab to start navigating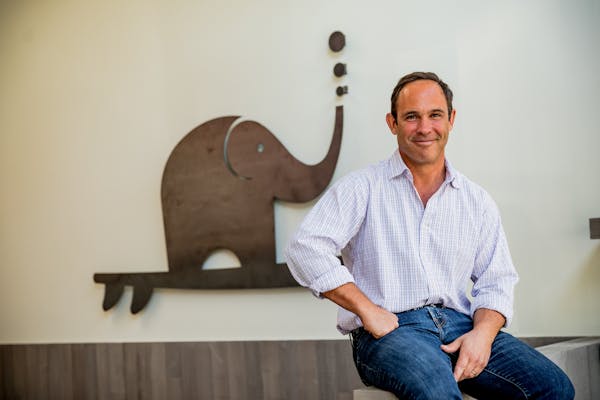 CEO
Andy Mercy
For Andy, lightning struck years ago in the form of a burrito, when the New York City-native took his first bite of what looked a lot like Mexican food, was prepared by a Jamaican chef, at an Indian-owned restaurant in Marin in 1998. The adventure-seeker had never tasted anything like it. A software entrepreneur at the time, he knew that Avatar's food would eventually take the country by storm.
After selling his tech business, AngelPoints, a serendipitous meeting with Chef Walter led to their shared vision to celebrate "borderless" recipes, spices from around the world and the freshest most nutritious ingredients combined in a way that's delicious and playful.
Dabba's nutritious bowls are a nod to Andy's year in Senegal where meals mainly consisted of ancient grains and vegetables that were eaten together from communal bowls. This elemental aspect of food and its ability to create community had a lasting effect on him.
But, it was a 40-day glacier expedition in Alaska with his now-wife and best friend, after long, strenuous hours in sub-zero temperatures, where Andy redefined his understanding of food as a mode of survival. This experience coupled with his training at the National Outdoor Leadership School (NOLS) underscored the importance of wholesome nutrient-dense, but flavor-rich foods for personal and societal well-being.
Andy's commitment to community is an essential component that's integrated in the values-based programs at Dabba. A board member of Summer Search, Andy is committed to hiring management from the program, an organization that helps students from low-income backgrounds transform what they believe is possible, and strengthen the skills they need to become college-educated leaders who give back to their families and communities.
When Andy's not at Dabba greeting guests, you'll find him spending time with his family and friends in Mill Valley, often biking single tracks on Mt. Tamalpais, hitting tennis balls, surfing the waves at Bolinas or planning the next family adventure.